Banana
Banana is an amazing anti-depressant, to know more about its nutrient chart, health benefits, reactions and facts then read the following article, Banana is a tropical fruit native to Indomalaya and Australia. It has the highest number of yield in the world. This fruit is found in abundance everywhere. India and China are the highest producers of banana in the world.
It is the only sweet fruit which is liked raw as well as cooked, and also the only fruit which when gets rotten doesn't get worms, thereby qualifying to be used besides eating.
Let us discuss more this amazing fruit in detail below,
Banana nutrients and minerals 
Know more about Banana nutrients and minerals which makes our lives healthy, long and happy. It is known to be a rich source of potassium, it is a low-fat fruit which is loved amongst the group of people who are fitness freak, let us discuss this fruits nutrient content in detail below:
Water
Carbohydrates
Sugar
Dietary fiber
Protein
Vitamins
Vitamin A, C, D, B
Niacin
Riboflavin
Folate
Thiamine
Minerals
Potassium
Magnesium
Manganese
Sodium
Phosphorous

Banana health benefits
Like every other fruit, banana is also fully loaded with many health benefiting agents, which not only enhances our physique but also improves our immunity, lets us have a look at some special benefits that we will get from eating.
Builds muscle strength
Digests food
Increases immunity
Increases metabolism
Reduces fat
Boosts energy
Reduces the risk of fluctuating blood pressure
Helps reduce constipation
Brings a glow to your skin
Lowers depression
Also read: How to grow banana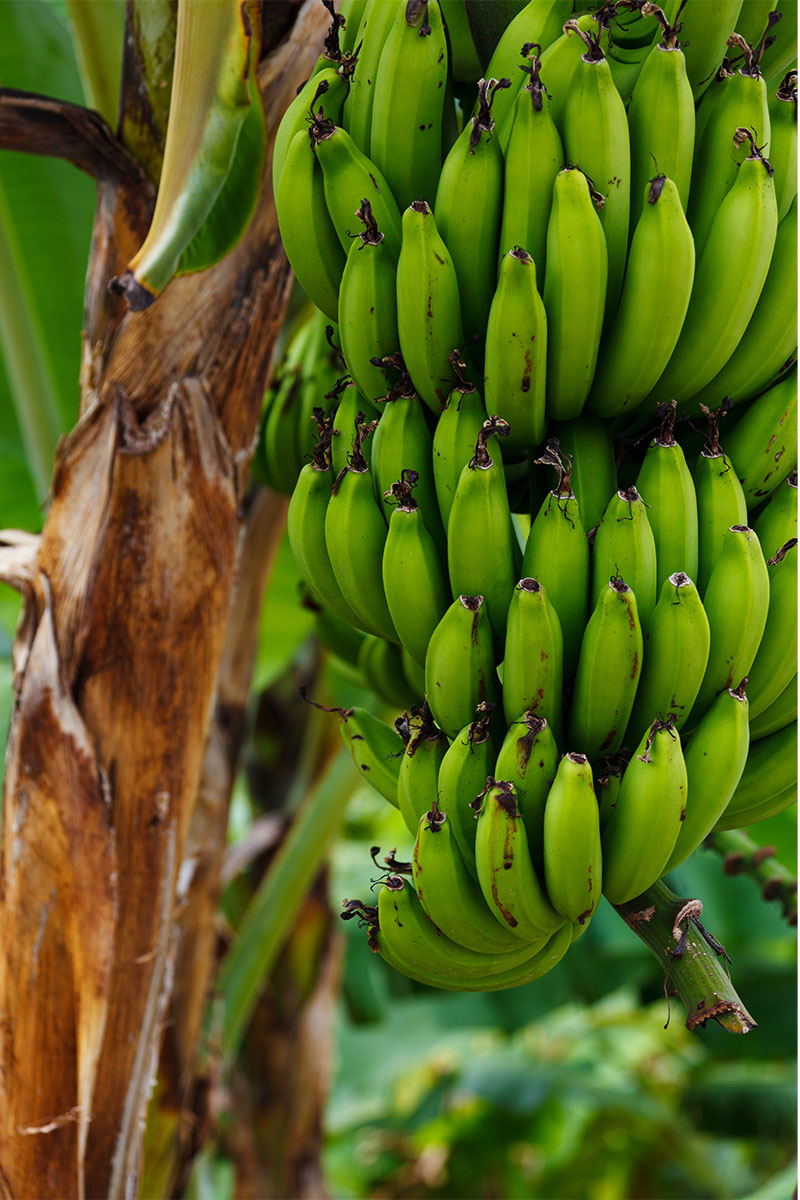 Side effects
It is a very rich fruit if has multi-disciplinary benefiting agents. It is not only healthy but tasty also. They provide us with a healthy body as well as skin, but not always compulsory that healthy things cannot have side effects. They too contain some side-effects that could be very dangerous at times, let us have a look at some risks of eating at a very high rate i.e. eating more 6 Banana per day
Loose motion
High blood sugar level
Kidney stone because of the large amount of potassium present in it
People who experience itching, headache and choked throat must consult their doctor
Facts about Banana
Never drink water after eating this fruit.
You can apply on your skin if it rots because fermented bananas remove all the dead skin and help exfoliate your tissues
Indian marriages give very much preferences to its tree, they say without it the marriage is incomplete.
It is the only fruit in which you will never find worms even after rotting.
To know about more different fruits and their benefits be connected with gardeninfograph.
Read also.
Health benefits of Guava and nutrients facts. Health Benefits of Black Pepper, Black Pepper Nutrition.