PEACHES ARE PROVEN TO REDUCE WEIGHT AND FIGHT OBESITY.
Summers are always hot and lazy. Summers can lead to many problems related to skin, stomach, dehydration, and obesity. Peach is a rich and tasty fruit which will help you fight these problems and helps reduce weight. Peach is a popular deciduous fruit native to Northwest China. Its pulp varies in color from white to even orange. It has a very sweet aroma and a velvety texture.
Countries that produce peaches are China, U.S, Europe, and Italy. Today the largest producers of peaches are China.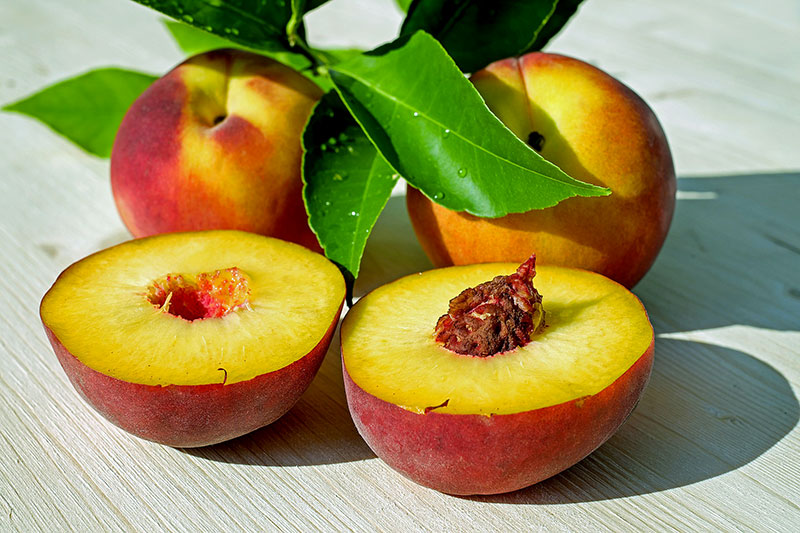 PEACH CONTAIN MANY NUTRIENTS THAT WILL MAKE YOU GO MAD
Peaches contain a high amount of vitamin C, vitamin A, vitamin E, and vitamin K which brings good health to our skin, eyes, stomach, immune system, blood pressure, heart, diabetes also it contains some essential minerals like calcium, iron, magnesium, phosphorous, chlorine,  sodium and potassium. Also, it is a rich source of fiber and carbohydrates.
HEALTH BENEFITS OF PEACH
Peaches protect us and cure many of our problems, some of those problems are
-Diabetics
-Metabolic syndrome
-Cardiovascular diseases, low amount of sodium and high amount of potassium help to reduce cardiovascular diseases. Peach contains very less almost 0% of sodium which reduces the risk of high blood pressure. Hence securing you from heart attacks and other cardiovascular diseases.
-Obesity, it is a condition where fat content in our body increases beyond a certain level to that it starts creating a negative impact on our body. How to know if you are obese or not? When the BMI (body mass index) increases above 30 kg/m sq. You can calculate your BMI by dividing your weight by square of your height. It should not be taken lightly as it can lead to many diseases like cardiovascular diseases; type 2 diabetes, sleep disorders, depression, and osteoarthritis. Way to get rid of obesity is to exercise regularly and eat a low calorie low-fat diet and peaches can be one of the foods which can help control over obesity. This is because Peach is a good source of fiber and vitamin C, high fiber helps fill your stomach much faster in less quantity, and vitamin C helps digest food easily.
-Bad cholesterol
-Acidity, peach fruit contains anti-inflammatory properties which protect our stomach from producing an excess amount of acid which can lead to acidity in the stomach or upset stomach.
-Cancer, since it is high on antioxidants it helps kills all the cancer-causing bacteria. Hence reducing the risk of cancer. It is definitely true that cancer cannot be cured but it can always reduce the risk of cancer-causing bacteria.
-Skin related problems and hair loss, vitamin C and antioxidants present in Peach help us get a natural glow in our skin and prevents hair loss. Antioxidants present in this fruit allow our skin to breath by opening clogged pores.
-Weak eyesight, peaches contain an adequate amount of vitamin A which is very essential for sight