Citrus fruit (ugli fruit) | Health benefits of citrus fruit
Know all about how to bring this citrus fruit into your diet and how to get the best of this fruit's nutrients also know about the side effects of this fruit. 
Ugli Fruit is a Jamaican Tangelo a hybrid of grapefruit and orange. This name "Ugli Fruit" is derived from the word ugly which is because of its unpleasant appearance but unlike its unpleasant appearance, it is loaded with lots of vitamins and minerals essential for upgrading your beauty.
Know more about minerals and vitamins in ugli fruit which helps in improving our body's health and also upgrading your beauty.
So this ugli yet beautiful fruit if filled with many nutrients and minerals which are really very essential for full body growth and also if you want to upgrade your beauty, some of these are vitamin C, B, K, potassium, calcium, phosphorous, magnesium, zinc, fibers, antioxidants and lots more.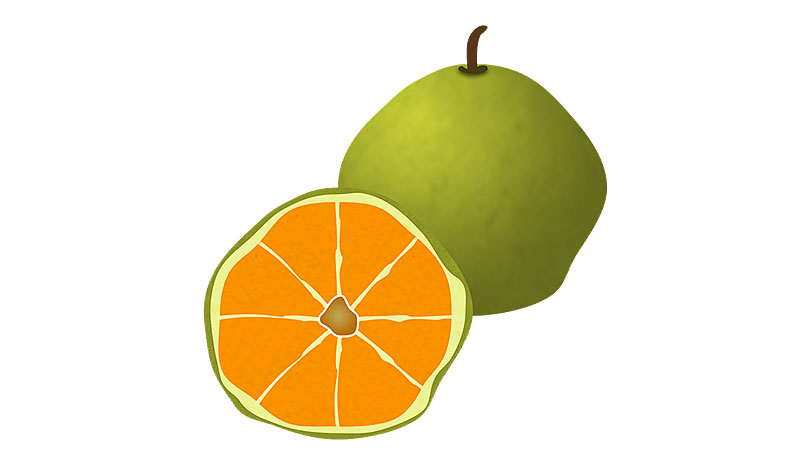 Benefits of eating ugli fruit 
Boosts immunity
Improves digestion
Reduces heart problems
Reduces the risk of type 2 Diabetes
Detoxifies the body
Brings the glow to your skin
Reduces the chances of pimples breakout
Works in dehydration
Cures constipation
Reduces hair fall
Strengthen bones
Reduce tissues damage
Protects from viral infections
Make your kids eat all the nutrients necessary for growth. Know how you can implement ugli fruit in your diet.
Eaten raw smaller Ugli Fruits are quite sour and bitter in taste whereas bigger Ugli Fruits are sweet in taste bigger Ugli Fruits to have the number of rims normally Ugli Fruit starts with 5 rims but bigger Ugli Fruits have more than 5 rims. Its skin is also edible.
Ugli Fruit juice
Cut Ugli Fruit and remove its pulp and sieve the seeds.
Put the remaining juice in a glass and put ice cubes in it. Ready to serve chill.
Fruit salad
Take one big Ugli Fruit and rip its strands. Use some green salt and serve as it is. Now your fruit salad is ready.
Ugli Fruit and mango smoothies
1 mango
½ cup Ugli Fruit
half cup coconut milk / regular milk
¼ cup yogurt
3-4 ice cubes
2 tbs honey/sugar
Put everything in a grinder and mix well. Now put ice-cubes and serve chilled.
These are just a few recipes from the box. You can create your own recipes also. There's a lot you can make with a delicious fruit like Ugli Fruit.
Ugli fruit is fully loaded with essential nutrients, minerals, and vitamins but some measures need to be taken. 
As it is rightly said never judge a book by its cover, same goes with this fruit also it might look unpleasant but from inside it is a treasure of all minerals and vitamins, so one must try this ugli yet beautiful fruit in your homes.
But it also has some drawbacks also only if eaten too much,
Though it cures constipation if it is eaten in high dose it can lead to an upset stomach.
Eating too much of citrus fruits can lead to acidity in your stomach which can further lead to vomiting and loose motions.
Eating too many ugli fruits can also conduct an increase in blood pressure which can further lead to heart problems.
People who face a lot of acidities must avoid eating it. If they want to eat it they are advised to eat this fruit 2 times in a weak.
Also, one important point is pregnant women must avoid eating this fruit more than 1 fruit. There is no solid information for pregnant women eating ugli fruit but prevention is better than cure.
Same goes for the people who have just gone through some surgery.
Consult your doctor in case of itching and redness or any problem after eating this, some people might be allergic to this.