Watermelon
Learn Health benefits of Watermelon, Watermelon Nutrients and side effects and more about these fruits. Fruits are an amazing anti-depressant, to know more about its nutrient chart, health benefits, reactions and facts then read the following article:
Watermelon can also be called water fruit because of a high amount of water present in it, it has bright summer colors in it. This fruit is native to South Africa and helps us fight the sun better than any other fruit, it will act as your bodyguard in summers, which will keep dehydration and loo away from you.
Let us now know more about this amazing fruit in detail below, which nutrients does it carry with itself.
Watermelon nutrients and minerals
The only thing that supports us for our entire life is our body, so we should reward your body for supporting us, therefore it is our duty to provide all the necessary vitamins and minerals to our body.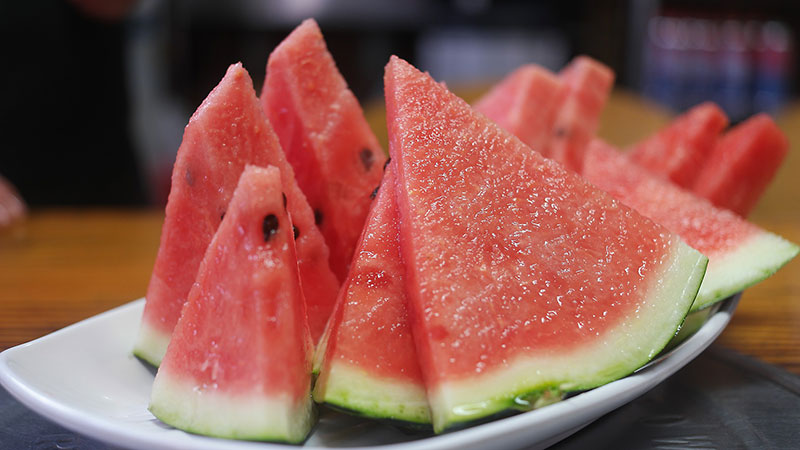 Watermelon is known to be a rich source of potassium and vitamin C, it is a low-fat fruit, therefore, it is also loved amongst the group of people who are fitness freaks. Since it is low-calorie fruit there is no harm in eating this fruit, for people who want to reduce their weight. Let us have a look at this fruits nutrient content in detail below:
Water
Carbohydrates
Sugar
Dietary fiber
Protein
Vitamins
Vitamin A, B, C
Niacin
Riboflavin
Folate
Thiamine
Minerals
Potassium
Magnesium
Manganese
Sodium
Phosphorous
Iron
Calcium
Read here about Watermelon health benefits
All fruits are a storehouse of all the vitamins and minerals which are the essentials of living a healthy and secure life, every fruit is very important and contains a perfectly balanced diet but there are some fruits that that target some specific parts and diseases more efficiently
Below we will discuss some health benefits of these fruits,
Cures dehydration
Digests food
Reduces inflammation
Very effective in acidity
Increases immunity
Increases metabolism
Boosts energy
Very good for people who have low B.P problems
Reduces the risk of fluctuating blood pressure
Helps reduce constipation
Gives you shiny and smooth hair
Brings a glow to your skin
Lowers depression
Lowers anxiety and nausea
Elevates your mood
Vitamin C is very good for the liver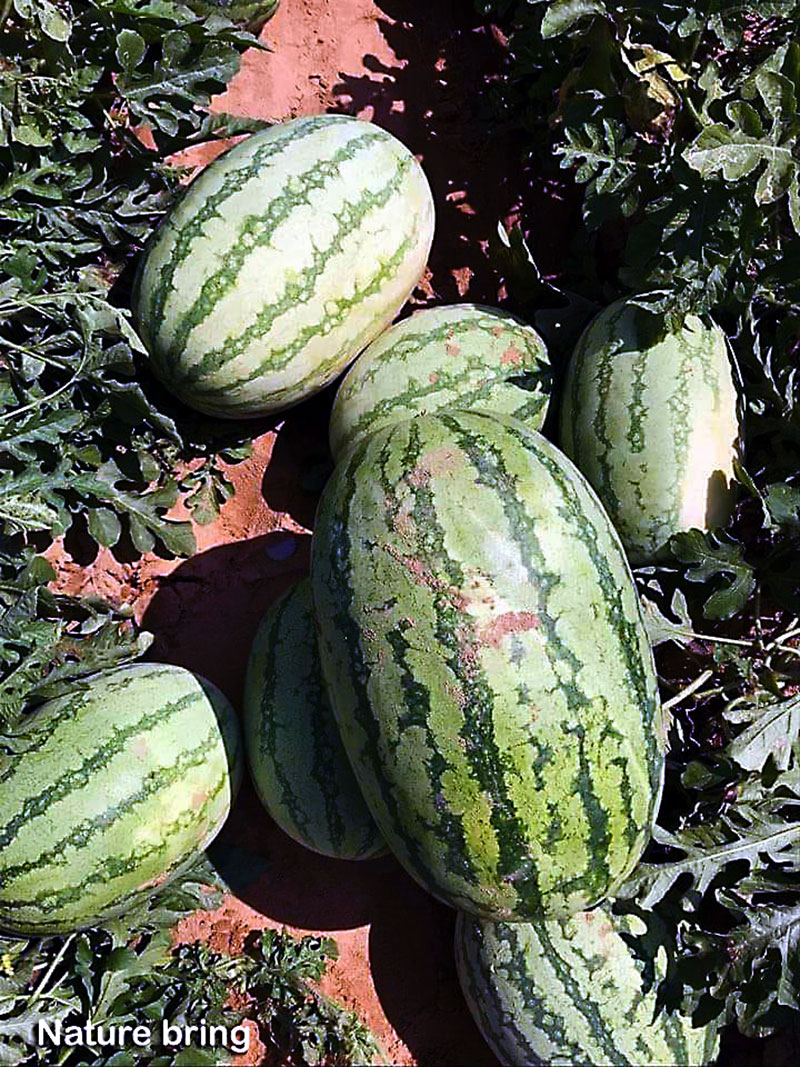 Also read: How to grow watermelon
 Side effects of Watermelon
Watermelon is a fruit which has an enormous amount of water in it, despite its taste it has beautiful bright colors from inside and outside. It is not only healthy but tasty also. It provides us with a healthy body as well as skin. Though it is called water fruit, but it can have side effects too, which could be very dangerous at times, let us have a look at some risks of eating it at a very high rate i.e. eating more than 3 Watermelon per day (quantity varies from person to person calorie intake and their health conditions)
Loose motion
Diarrhea
People who experience itching, headache and choked throat after consuming it, you must consult their doctor
Facts about Watermelons
Never drink water after eating a Watermelon
If you eat 1 watermelon you will not require the need for drinking water for next 5-6 hours
To know about more different fruits and their benefits be connected with garden-infographs, cardamom ayurvedic uses of cardamom,  Cantaloupe health benefits