Dates
Phoenix dactylifera, also known as date palm or dates. It is a flowering plant species in the palm family that is cultivated for its sweet fruit. Eating dates provides your body with a ton of benefits, from your heart to your bones. So, whenever you feel the need to eat something sweet you can opt for dates, as they will satisfy your need and provide you with health benefits too. Dates are a source of fiber, contains high concentrations of vitamin A and potassium, and many other minerals and vitamins.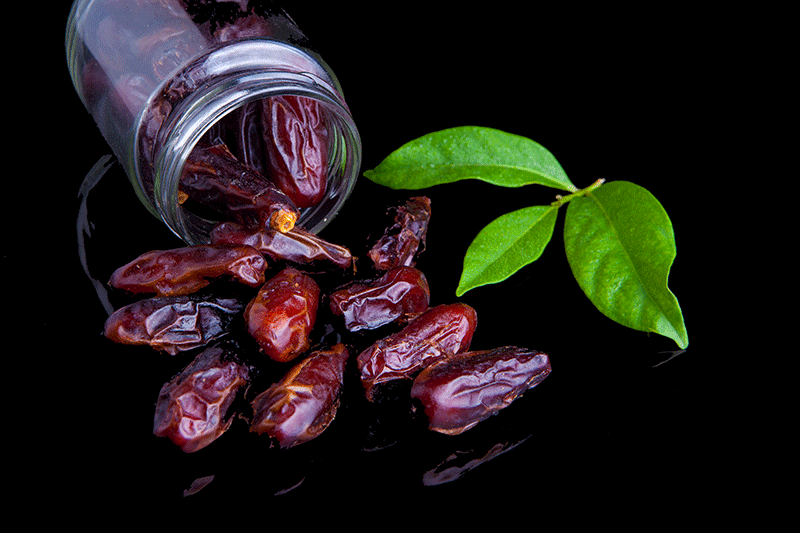 Date palm is an energy booster.
Instead of having more coffee or tea, you can have a handful of dates in case you want to have a quick burst of energy because dates are high in natural sugars. You can also have them with oatmeal bars or energy balls.
Dates relieves intoxication and prevents a hangover.
The presence of a high concentration of fructose on dates helps in speeding the metabolism of alcohol and can help in lower down the effects of too many drinks. You can have date palm the next morning too, in case you still wake up with a hangover. So, next time after having too many drinks at a party or with your friends you can carry some dates with you while heading home.
Dates helps in strengthening of your bones.
The combination of minerals like copper and magnesium is very good for strengthening bones and dates are full of such minerals. Phoenix dactylifera can help in bulking up bones as a preventive measure and can help in fighting existing osteoporosis ( a condition in which bones become weak and brittle).
Dates helps in reversing anemia.
They are a great source of providing you with the iron you're lacking. So, if you have an iron-deficiency, you should definitely consider having dates in your diet. About 1mg of the necessary mineral is present in a single serving.
Dates promotes a healthy heart.
Date palms are rich in potassium. Potassium is very essential in keeping your heart healthy and fit. Having date palm in dinner can make your meal heart healthy.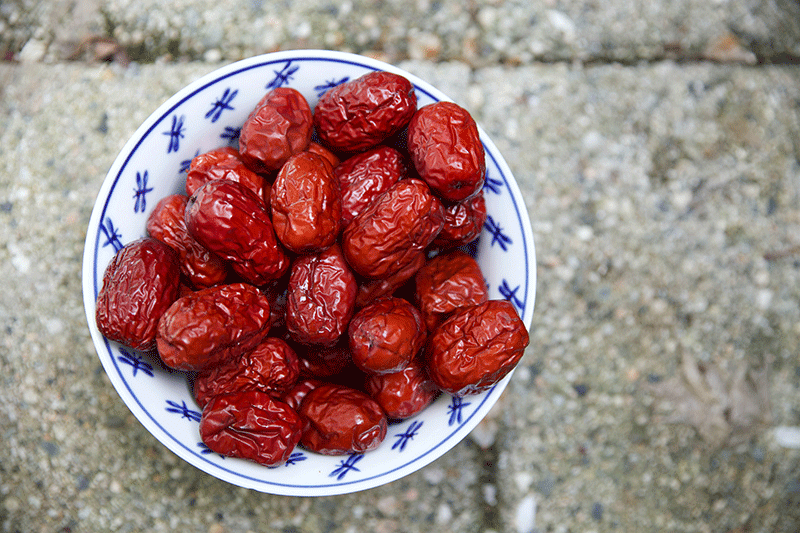 Dates helps in lowering cholesterol.
They are a rich source of soluble fiber and helps in reducing blood cholesterol. Having dates in your diet is very healthy.
Dates encourages weight gain.
When having trouble gaining weight, add a handful of dates to your diet. Dates are packed with nutrients and calories. Having 4 date clocks can provide you with around 270 calories.
Dates reduces inflammation.
They are rich in magnesium, which is known for its anti-inflammatory properties. Women with having a diet rich in magnesium showed a lower concentration of inflammation in post-menopause.
Dates relieves constipation.
Having high soluble fiber products facilitates healthy and comfortable digestion and dates are high in soluble fibers. People suffering from constipation can add date palm to their diet. You can mix dates in your shakes.
Dates satisfies sweet tooth.
You can opt for dates instead of unhealthy treats if you have a sweet tooth. Whenever you have a craving for something sweet, you can have a handful of dates.
Dates contains high concentration of anti-oxidants.
Oxidation can be very harmful to the cells. Anti-oxidants inhibit oxidation and dates are rich in anti-oxidants. Compared to other dried fruits, dates are the highest in anti-oxidants. They are rich in anti-oxidants including- Carotenoids, Flavonoids, and Phenolic Acid.
Dates improves brain functionality.
The increase in IL-6 (Interleukin 6) level develops neurodegenerative diseases like Alzheimer's. It has been found that having a date regularly reduces the IL-6 levels and therefore, helps in reducing the risk of Alzheimer's.
Date palm reduces amyloid-beta protein activity, which reduces the productivity of plagues and can harm the brain. Having dates reduces anxiety and helps in boosting memory too.
Dates facilitates natural labour.
Women consuming dates regularly have higher chances of delivering the baby by natural labour during pregnancy. Cesarean delivery offers a lot of troubles to the mother after delivery.
At the later stages of pregnancy, eating dates can facilitate smoother natural delivery. It provide natural sugars for energy during labour.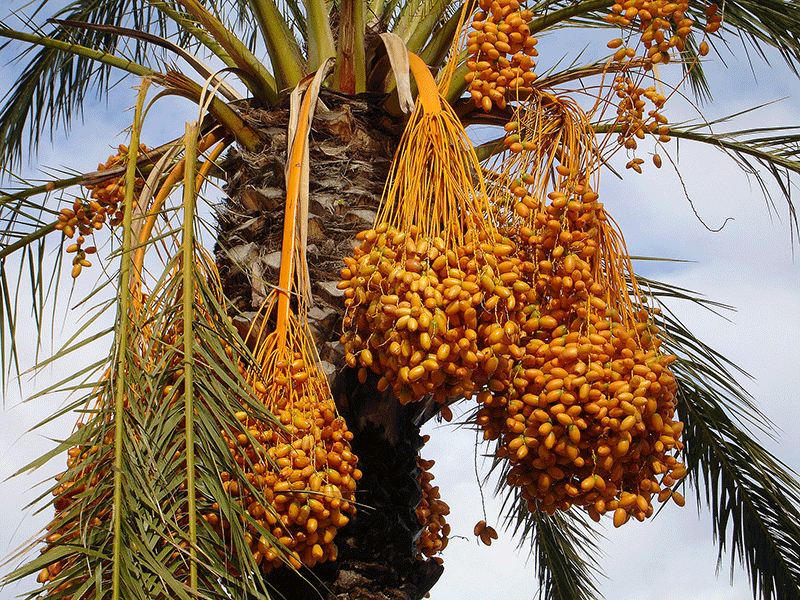 how to grow Phoenix dactylifera
Dates reduces the risk of cancer.
It contains properties and the presence of beta D-glucan, which is very beneficial in promoting an anti-tumor process in the body. The risk of cancer can be reduced by having dates regularly in your diet.
Dates prevents microbial infections.
Treating microbial infections with the help of antibiotics can be expensive and does have some side effects too. So, natural antibiotics are much more affordable and better for health too. Date palm have properties such as E-coli and pneumonia which are beneficial against deadly microbes.
Dates helps in fighting diabetes.
Diabetes is common around the world, it is due to the high intake of fast food and high calories and sugar. It increases the production of insulin and helps in reducing the rate of absorption of glucose from the intestine. This helps in reducing the risk of diabetes.
Date palm are good for skin.
Dates have pantothenic acid which gives the skin a radiant glow. It prevents the accumulation of melanin in the body, and it has anti-aging benefits. People suffering from skin problems can add dates to their diet. The vitamin C and D present in dates keeps the skin smooth and works in its elasticity.
Here at garden infograph we try to bring in front of you many relatable topics that are can add up to a healthy diet in your homes to keep your family and friends healthy. Some topics that we have covered are raisins, health benefits of saffron, chickpeas, kiwano(Horned melon), health benefits of groundnut, olive, coffee seeds, fennel, almonds benefits and you will find many more. 
Pin it :