Strawberries
Know all about how to bring this beautiful looking fruit into your diet and how to get the best of this fruit's nutrients also know about the side effects of strawberry.
Hello all my readers today we are here, with the fruit you all must be familiar with, "Strawberries", yes today's article is all about strawberry fruit and strawberry nutrition. The very first garden strawberry was grown in Brittany, France. It is also considered as the royal fruit because of its tender texture, bright happy color, and its amazing aroma and sweetness, as if this was not enough, you will be surprised to know about strawberry nutrition, that it was also used to treat depressant diseases.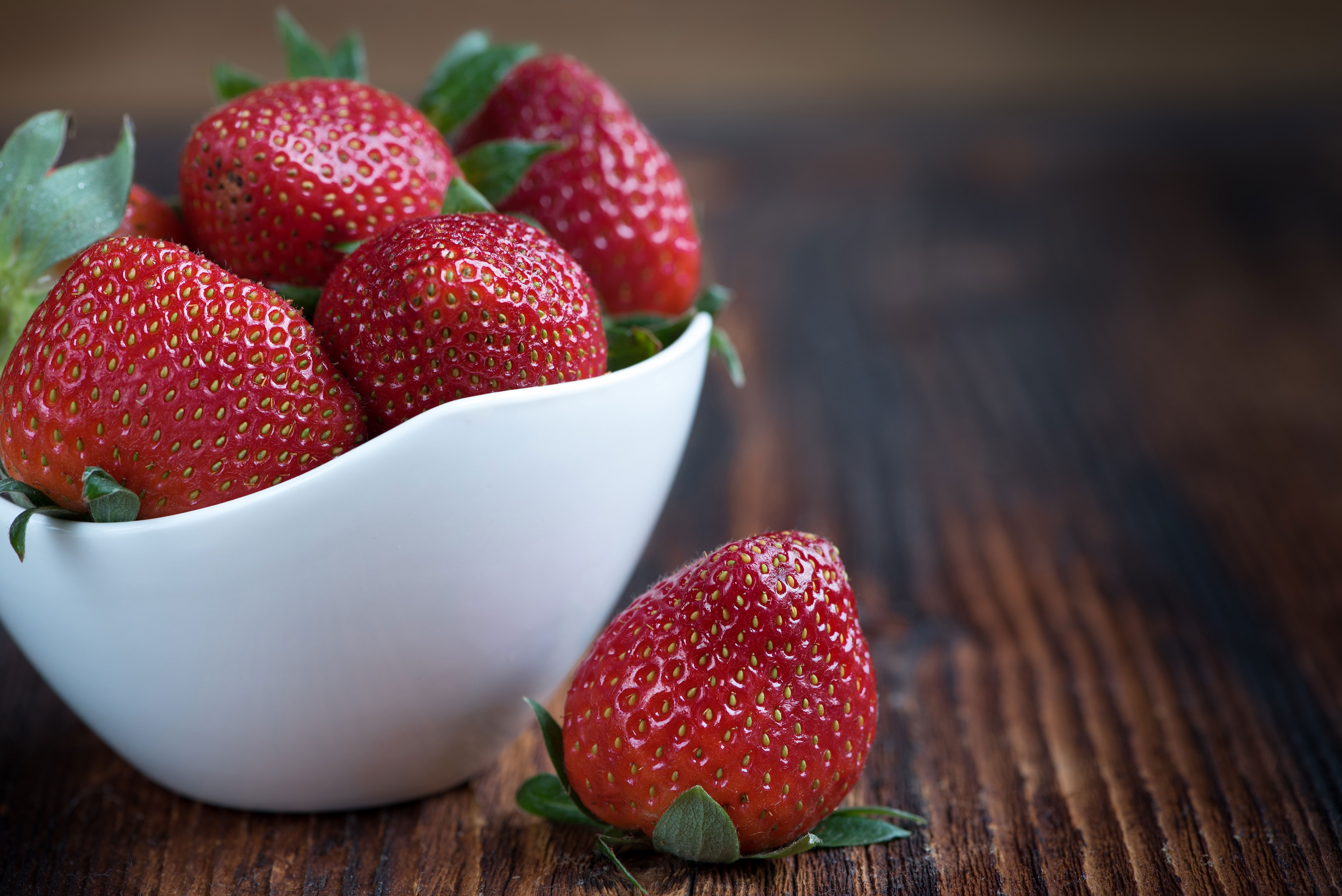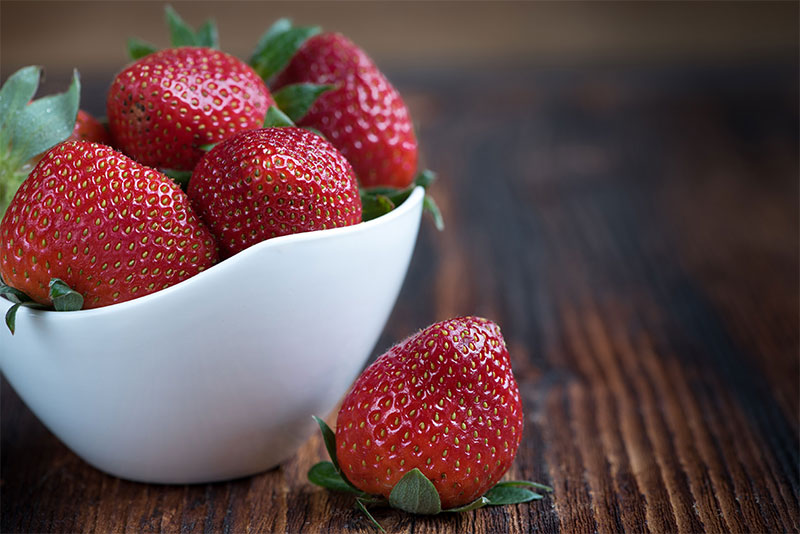 Strawberries Nutrition
Know more about Minerals and Vitamins in it which helps in improving our body's health here are some strawberry nutrition you must know about
Strawberries are famous all over the world because of its amazing aroma, and sweetness. It is a world-wide famous fruit. This little fruit is loved by all of us. Now let's have a look at the strawberry nutrition value chart.
Antioxidants
Carbohydrates 22.4 g
Sugar 11.2 g
Fat 0.7g
Dietary fiber 2.2g
Protein 2.2g
Water 72.9 g
Thiamine
Riboflavin
Vitamin E, C, K
Calcium
Iron
Potassium
Magnesium
Manganese
Phosphorous
Sodium
Zinc
Water
Health benefits of strawberry
Some benefits of eating strawberries are:
Boosts immunity
Lowers blood pressure
Reduces the risk of cardiovascular diseases
Reduces the risk of cancer
Improves eyesight
Regulates blood sugar
Lowers risk of stroke
Regulates moods
Reduces the risk of depression
Improves skin health
Improves digestion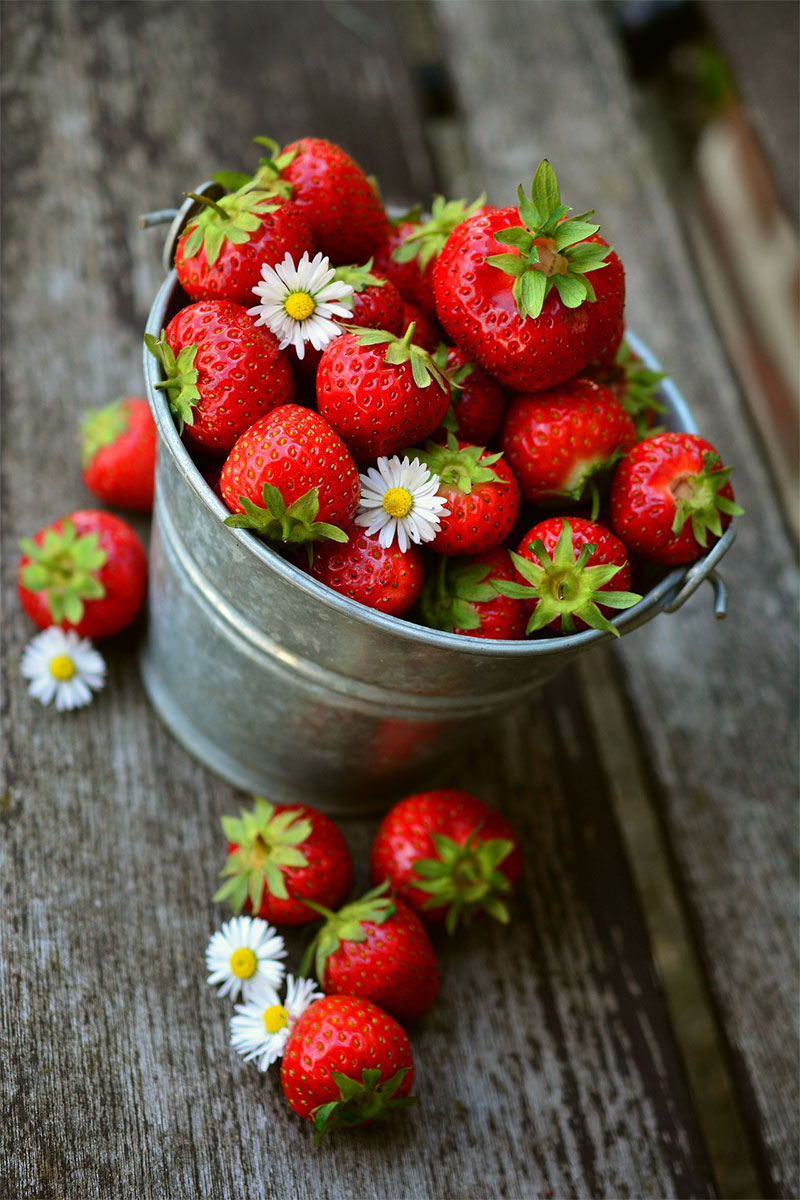 Also Read: How to grow strawberry at home
How you can implement Strawberry in your diet know some of the Recipes that are easy to make and that are healthy too 
Eaten raw
Strawberry juice
Cut Strawberries and put it into a jar
Put some ice cubes in it and mix well. Ready to serve chill.
Fruit salad
Take fresh strawberries to cut it as you like, now take some other fruits like bananas guava berries and toss them together now sprinkle some salt, chili flakes and lemon on top and you are ready with the salad.
Strawberry smoothie
½ cup berries
Half cup coconut milk / regular milk
¼ cup yogurt
3-4 ice cubes
2 tbs honey/sugar
Put everything in a grinder and mix well. Now put ice-cubes and serve chilled
Strawberry Cake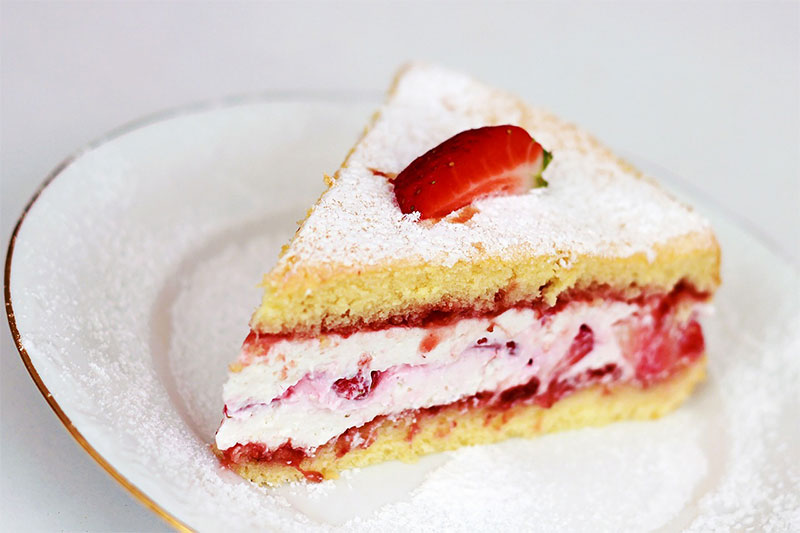 How to make the batter from Strawberries
1 cup of sugar
3 eggs
¼ teaspoon baking soda
½ teaspoon baking powder
100 gm regular flour
1 cup butter
¾ cup milk
100 gm condensed milk
1-2 tbs vanilla essence
Strawberry juice (for color)
Cream cheese frosting
150 gm cream cheese
100 gm butter
1 cup icing sugar
Process
Preheat the oven at 170 ° Greece the oven utensil with cooking spray and if not with butter
Take a bowl, mix sugar, baking soda, baking powder, and flour together
Now take egg yolk, butter, condensed milk, normal milk, vanilla essence, strawberry juice, and mix until it combines properly.
Now add the flour mixture to the above mixture and mix properly.
Take egg white and sugar and mix properly until the mixture becomes frothy.
Now mix the egg mixture to the other mixture you prepared earlier.
Now pour the batter in the dish that you had Greece before and put it into the oven to bake.
Bake it for 15-20 minutes on low heat.
Remove from oven and leave it to cool for 2 hours.
Your cake is ready to eat.
For strawberry jam cook chopped strawberries and sugar in a pan until it becomes thick
Mix cream cheese frosting ingredients together and then add strawberry jam to it
apply strawberry jam mixed with cream cheese frosting on top of the base and leave to cool.
These are just a few recipes from the box. You can create your own recipes also. There's a lot you can make with a delicious fruit like Strawberry.
Minerals and Vitamins in Strawberry
Strawberry is considered a safe fruit to eat but due to its high source of dietary fiber, potassium, and calcium it can cause some stomach related problems like gas trouble, rotten teeth, acidity or upset stomach only if eaten too much.
Every medicine whether natural or man-made can have side-effects in your body if eaten too much. Though strawberry is one of the most tempting fruits to eat you need to grab control over your mouth while eating it. So make sure you don't eat too much of it just 1-2 a day.
You can buy Strawberry from your nearby store make sure you don't keep it for a long time it can rot. And you will hate to see such beautiful fruit rot in front of you.
Happy living friends, try Strawberry if you have not tried it ever and share your experience with everyone including us.
Hope you like our articles and if you do, please comment below and share our articles.
Must Read: Health benefits of Hala fruit, Watermelon nutrients, benefits of damson Plum, Papaya benefits
Likes
(

0

)
Dislikes
(

0

)