Black Pepper (Peppercorn)
Know Health Benefits of Black Pepper, how to bring this spice into your diet and how to get the best of Black Pepper Nutrition also know about the side effects of Peppercorn.
Black Pepper is also known as the king of spices. Peppercorn is majorly known for culinary purpose, but it is also a major part of Ayurveda. Ayurveda uses Black Pepper in a large amount for their medicines, it has a large amount of vitamin C, which makes it a good and healthy appetizer. In this article, you will be reading about Peppercorn nutrition,  how it is helpful in health benefit, and what happens if eaten too much.
Black Pepper Nutrition
Know more about minerals and vitamins in Black Pepper which helps in improving our body's health here.
It is known all over the world for culinary uses because of its strong taste. It has been proven both by science and Ayurveda that Peppercorn has much health benefiting nutrition.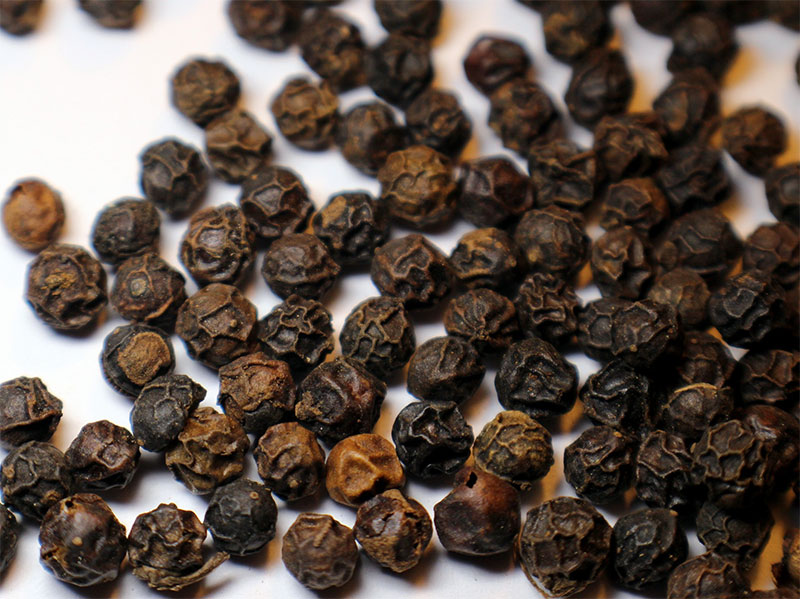 Now let us have a look at Black Pepper nutrition value chart.
Antioxidants
Carbohydrates 22.4 g
Dietary fiber 2.2g
Protein 2.2g
Water 72.9 g
Vitamin A, K, C, B6
Calcium
Iron
Potassium
Magnesium
Manganese
Phosphorous
Sodium
Zinc
All these minerals and vitamins are present in Peppercorn, other than culinary uses Black Pepper has always been a very important part of Ayurveda. All the spices play a very important role in Ayurveda, all the medicines that we eat consists of all these spices not only Ayurvedic but modern allopathic medicines too. Now, let us have a look at some benefits from all these minerals and vitamins.
Know More: 17 Amazing Benefits of Black Pepper
Health Benefits of Black Pepper
Know more about the benefits of including Peppercorn in your daily life.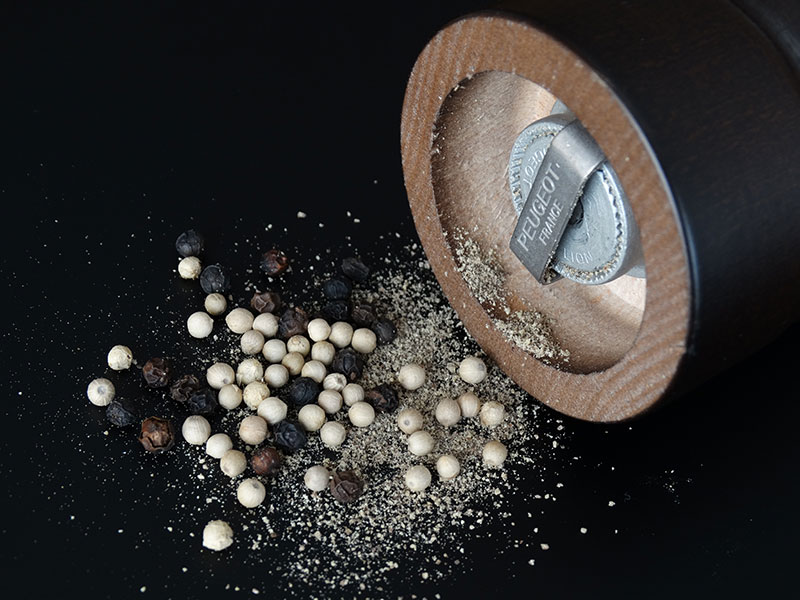 Black peppers are high in calcium, iron, and potassium too, therefore here we will be reading about some benefits of indulging Peppercorn in our daily life:
Boosts immunity
Help fight fungal and viral infections
Increases RBC in our blood (eat during a viral fever for fast recovery)
Lowers blood pressure
Reduces the risk of cardiovascular diseases
Helps cure cold and cough
Reduces the risk of cancer
Improves eyesight
Regulates blood sugar
Lowers risk of stroke
Increases bone health
Helps remove toxins from our body
Purifies blood
Improves skin health
Improves digestion
Helps in weight loss
Black Pepper is fully loaded with essential nutrients, minerals, and vitamins but some measures need to be taken. Know some of those measures here
It is considered a safe spice to eat but due to its high source of dietary fiber, potassium, iron, and calcium it can cause some stomach related problems like gas trouble, acidity or upset stomach only if eaten too much.
Also Read: How to grow black pepper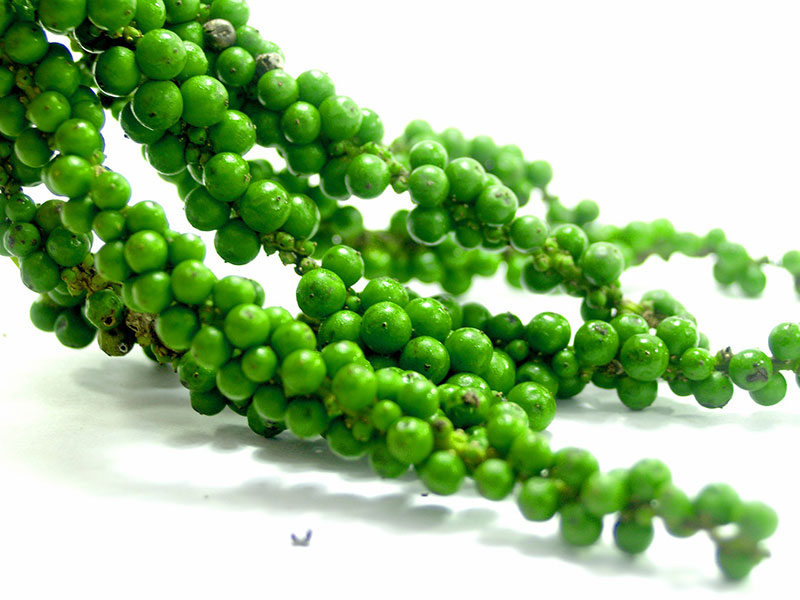 Read here why does Peppercorn can cause stomach related and other problems if eaten too much
Everyone loves to add black pepper in their tea and food and it also enhances the taste of our meals especially tea, but there are some precautions that need to be taken. Since it is a rich source of iron, potassium, and calcium, its high dosage can bring your stomach to many problems, your digestion can become weak, consuming a high amount of calcium and potassium can increase sodium levels in our body which can lead to heart problems and uncertain BP. It is recommended to consume black pepper in a controlled manner.
Must read:  Banana Health benefits.  Health benefits of papaya.  Pineapple Health benefits and nutrients. Health benefits and nutrients of Fennel. Papaya health benefits and nutrients facts.
For pin: