Dragon fruit
Know How To Bring This Exotic Fruit Into Your Diet And How To Get The Best Of This Fruit's Nutrients Also Know About The Side Effects Of This Fruits
Hello, everyone here we are again with an exotic fruit known as "Dragon Fruit" or "Pitaya," this is a beautiful looking fruit it's color varies from red, yellow and pink with dragon-like scales on the outer surface of it. Inside it has a beautiful white colored pulp which is sweet in taste with small black seed. Pitaya grows on cacti native to America known as Hylocereus which is a night blooming plant.
Minerals And Vitamins In Dragon Fruits 
Dragon fruit is known as the powerhouse of antioxidants and essential minerals and vitamins like Flavonoids, Vitamin C, vitamin B1, B2, B3, calcium, phosphorus, carbohydrates, iron, protein, niacin, and fiber.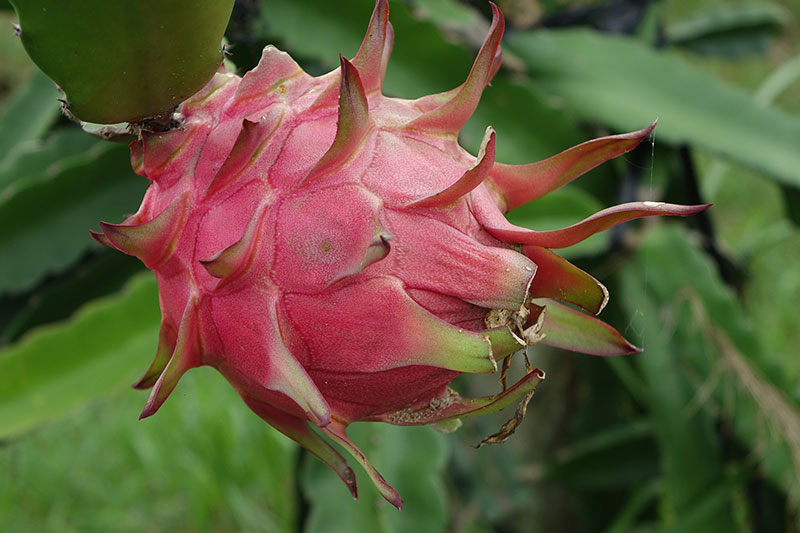 Also Read: How to grow pitaya (dragon fruit)
Benefits Of Dragon Fruit Or Pitaya
Boosts immunity
Improves digestion
Helps in diabetes
Lower cholesterol level
Helps reducing weight
Keeps your heart healthy
Take care of your skin
Keep you away from cancer-causing bacteria
How You Can Implement Dragon Fruit In Your Diet Recipes That Are Easy To Make
Eat raw
Peel pitaya and scoop the pulp out of it. Now you are ready to eat it.
Mix with fruit salad
It has a deliciously sweet taste. Therefore, it blends perfectly with other fruits. All you have to do is remove the peal of it and cut it into pieces of suitable size. Sprinkle some salt to taste and enjoy your pitaya salad.
Dragon fruit smoothie
Take one big Dragon Fruit
Five big strawberries
One banana
1 cup plain/flavored yogurt
Honey to taste
Some ice cubes
Put all the ingredients in a jar and grind it. Pour in glasses with pitaya toppings and ice cubes. Now you pitaya smoothie is ready for two serves.
Grilled dragon fruit
Take one big Dragon Fruit, pineapple or any fruit which suits you, peel the outer layer of it and cut the pieces into suitable sizes. Not place those pieces alternately to each other in a skewer and apply some oil on those pieces and grill it. Now serve it hot with honey and lemon sauce.
Dragon fruit ice cream
Take one big Dragon Fruit and blend it with full fatty cream, dense milk, and 1.5 tbs vanilla essence. Now put it into a container to cool it and don't forget to stir it after every 15 minutes for an hour. Leave it till it hardens. Now enjoy your homemade pitaya ice-cream.
You can anyways buy everything in the market nowadays, but it is always better to prepare dishes at home. It is still safe to make it with your own hands.
There are a lot more recipes related to pitaya, those listed above are few of the simple recipes which takes no time to make.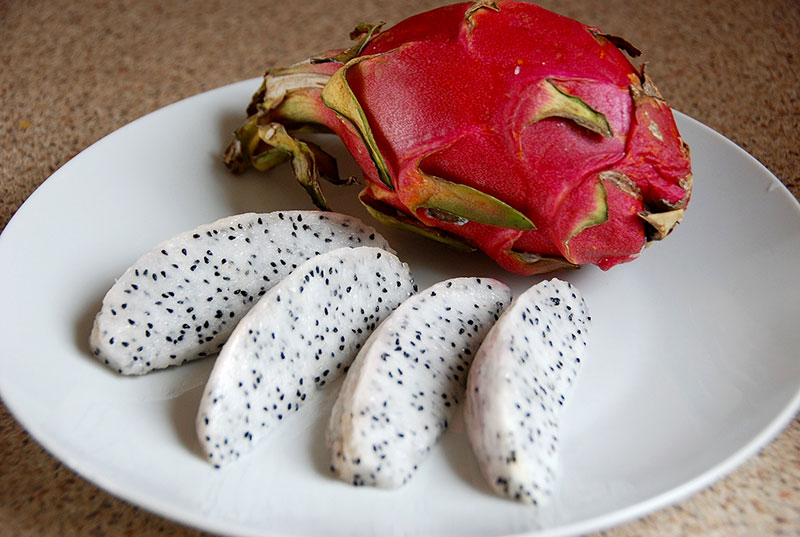 Side effects of Pitaya 
Well, there are no such reported side effects of eating pitaya you can eat it on a regular basis but remember anything eaten too much whether it is any medicine can cause harm to our body. So don't overeat of it in a day. Enjoy your pitaya fruit.
Must read: Lychee nutrients, health benefits of mango, side effects of cantaloupe, watermelon nutrients
Happy summers.