Star fruit (Carambola)
Carambola is a delicious tropical fruit which is native to Indonesia. It cultivates in warm areas like Shi Lanka, Australia, South America, Hawaii, and Florida. This fruit is eventually bell-shaped and later grows into its oblique shape which when cut, its cross-section comes out to be star-shaped, therefore named as star fruit.
So in this article, we will share some quality information about star fruit which includes health benefits, nutritional value, easy to make recipes and side effects of star fruit.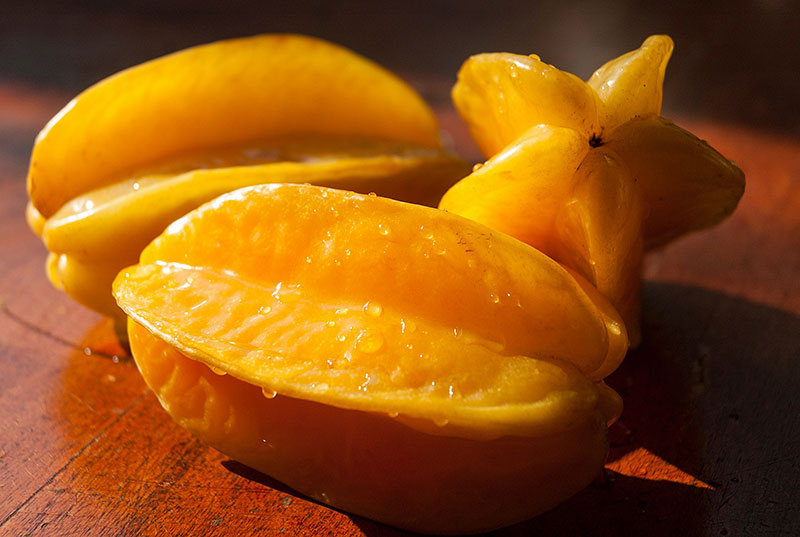 Minerals and Vitamins in Star fruit
Star fruit is famous all over the world because of its nutritional values as it is a storehouse of vitamin C and nutrients especially minerals like potassium, phosphorous and magnesium also it is known for its unique star-like appearance. Now let's look at some nutrients of star fruit.
Antioxidants
Carbohydrates
Sugar
Fat
Dietary fiber
Protein
Water
Vitamin A, B, C
Calcium
Iron
Potassium
Magnesium
Manganese
Phosphorous
Sodium
BENEFITS OF EATING STAR FRUIT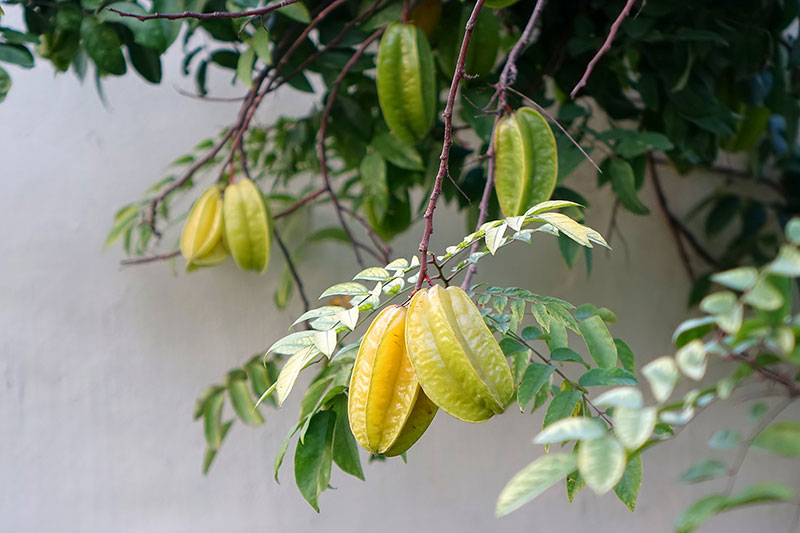 Also Read: How to grow star fruit 
Since it is a high source of vitamin C and low in calories, it helps in multiple ways like:
Prevents cholesterol
Removes cancer-causing bacteria
Reduces the risk of infections and flu
Improves eye-sight
Helps maintain a healthy skin
Promotes heart and lungs healthy
Manages blood pressure
Boosts immunity
Improves digestion
Reduces anxiety, stress, and insomnia
Know how you can implement star fruit in your diet and make the stars fall from the sky into their plates. 
Eaten raw smaller star fruits are quite sour and bitter whereas bigger star fruits are sweet bigger star fruits have a number of rims usually star fruit starts with five edges, but bigger star fruits have more than five sides. Its skin is also edible.
Star fruit juice
Cut star fruit and remove its pulp and sieve the seeds.
Put the remaining juice in a glass and put ice cubes in it. Ready to serve chill.
Fruit salad
Take the star fruit and cut it horizontally into many sizes. Serve it with some sweet and sour tasting fruits to enhance the essence the taste of your salad. Now your fruit salad is ready.
Star fruit and mango smoothies
One mango
½ cup star fruit.
Half cup of coconut milk / regular milk.
¼ cup yogurt
3-4 ice cubes
Two tbs honey/sugar
Put everything in a grinder and mix well. Now put ice-cubes and serve chilled.
Star fruit pudding cake (6 servings) bigger star fruit with more number of rims.
2 fresh star fruit
¼ cup star fruit puree
1 cup sugar
3 eggs
1 cup butter
¾ cup milk
1-2 tbs vanilla essence
Preheat the oven at 180 ° Greece the oven utensil with cooking spray and if not with butter
Take a bowl, mix sugar and flour together
Now take egg yolk, butter, milk, star fruit puree, star fruit pulp, vanilla essence, and mix until it combines properly.
Now add the flour mixture to the above mixture and mix properly.
Take egg white and sugar and mix properly until the mixture becomes frothy.
Now mix the egg mixture to the other mixture you prepared earlier.
Now pour the batter in the dish that you had Greece before and put it into an oven to bake.
Bake it for 25-30 minutes on low heat.
Remove from oven and leave it to cool for 2 hours.
Your cake is ready to eat.
These are just a few recipes from the box. You can create your recipes also. There's a lot you can make with a delicious fruit like carambola.
Side effects of Star fruit
Although star fruit is full of essential nutrients, minerals and vitamins but some measures need to be taken. Know some of those measures here
Starfruit is considered a safe fruit to eat, but due to its high source of oxalate and vitamin C, it can cause a lot of kidney related problem or even an upset stomach only if overeaten. We will recommend that people facing kidney associated issues not to intake carambola it can have some very adverse effects on the kidney which can even lead to kidney failure and eventually death.
Please consult your doctor before eating star fruit.
Happy living friends, try carambola if you have not tried it ever and share your experience with everyone including us.
Must Read: To know about more different fruits and their benefits be connected with garden-infographs. Also read health benefits of Lychee, Dragon fruit nutrients, side effects of mango, ayurvedic uses of cardamon, read about Damson plum, Health benefits of Cantaloupe
Likes
(

0

)
Dislikes
(

0

)